Luxeology is an online shop born from the interior obsessions and ramblings of a thirty-something-approaching-40 mum of two.
Hi. My name is Gemma. I believe it's never too late in life to do something you are truly passionate and inspired about. After a failed marriage and a long list of mundane jobs that made my heart ache, I met Mr Luxe and the rest is history. We renovated a house to within an inch of it's 180 year old life. During this time I discovered an addiction for interiors that would lead me to start a blog and subsequently launch a business.
Our business, Luxeology, was born in March 2018. Since then we have grown from strength to strength. Our collection of products has increased and we are creating a loyal customer base.
Luxeology is all about taking a step into the wild. Being brave and having the courage to design your space your way.
Press coverage
"A bold renovation creates a home of two halves. That light and airy entrance hall leads to a sunny family room."
Luxe Magazine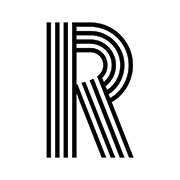 "The décor's always evolving"
Real Homes Magazine
Testimonials
★ ★ ★ ★ ★
"Beautiful packaging...fantastic choice of stylish and cool products"
Rebecca
★ ★ ★ ★ ★
"Quirky, fun and totally cool...fast delivery and top quality products"
Suzie